January 17th, 2022
​
The Rebel Tech Newsletter is our safe place to critique data and tech algorithms, processes and systems. We highlight a recent data article in the news and share resources to help you dig deeper in understand how our digital world operates. DataedX Group helps data educators, scholars and practitioners learn how to make responsible data connections. We help you source remedies and interventions based on the needs of your team or organization.
​
---
IN DATA NEWS
​
"The priorities in our tech ecosystem have changed, contributing to a growing unease amongst individuals who work in the field or study it. The goal of consumer tech development used to be pretty simple: design and build something of value to people, giving them a reason to buy it. A new refrigerator is shiny, cuts down on my energy bills, makes cool-looking ice cubes. So I buy it. Done. It's not enough for a refrigerator to keep food cold; today's version offers cameras and sensors that can monitor how and what I'm eating, while the Roomba could soon be able to send a map of my house to Amazon. The issue here goes far beyond the obvious privacy risks. It's a sea change in the entire model for innovation and the incentives that drive it. Why settle for a single profit-taking transaction for the company when you can instead design a product that will extract a monetizable data stream from every buyer, returning revenue to the company for years? If the US is any indicator of the trajectory of global technology development, then deep trouble lies ahead for us all, because we have clearly lost the plot."
We have over-indexed on tech. And not a little bit. It's way, way over. There are 50-eleven gazillion apps. Each one performs a specific task and many of them the same task in different ways. For instance, here's a list of some of online data education platform choices. We have edX, Coursera, Udemy, Udacity, Sololearn, Dataquest, DataCamp, LinkedIn Learning, Simplilearn, etc. And these platforms are standalone companies. There's a slew of higher education institutions with data programs and smaller companies that are providing data skills training. We don't want monopolies, especially in the education space, but we have to admit that we're all experiencing cognitive overload in our tech choice selection. Each platform has nuances that's not transferrable to another online data education platform. That's problem #1.
So much of modern tech is pure noise. The 'move fast and break things' mantra has fallen off the cliff. We have an app for everything. Not everything needs, should have, or constitutes having an app. For example, have you heard of Fartr? It's an app that grades your flatulence. Ok, that's TMI.
Let's switch gears. Have you heard of Phone Cleaner (Android users only)? It claims to help your device remove junk, shut down unused apps, boost memory allocation and other things. But get this, mobile devices come with these operations and you don't have to do anything as the user. These phone "cleaning" apps are a sham — they don't work by nature of them being an app. An app doesn't have access to the core of a mobile device's system to do all the task they claim.
And as a last example, what about the uselessness of MidJourney's generation of fake similar-looking (white) people? I tweeted about it here. There's a lot to unpack here from MidJourney stealing hundreds of millions of images (without person's consent) to why they created fake white people. Let's table that for now. If you've been reading RTN for a while you know what I'm about to say: the last thing tech and the digital space needs is more white people — even AI-generated fake ones. Regardless, my point is that there's too much tech for tech's sake. That's problem #2.
These problems and the 48-eleven gazillion more are the reason why ethics in data, computing, AI and tech in general is so important. We, the people, must keep tech "innovators" accountable to making purposeful, responsible and inclusive tech, otherwise, we don't condone it and tech needs to trash it ASAP.
​
​
Like what you're reading? Find it informative and insightful? You can sponsor the Rebel Tech Newsletter and follow on LinkedIn.
---
Data Conscience Corner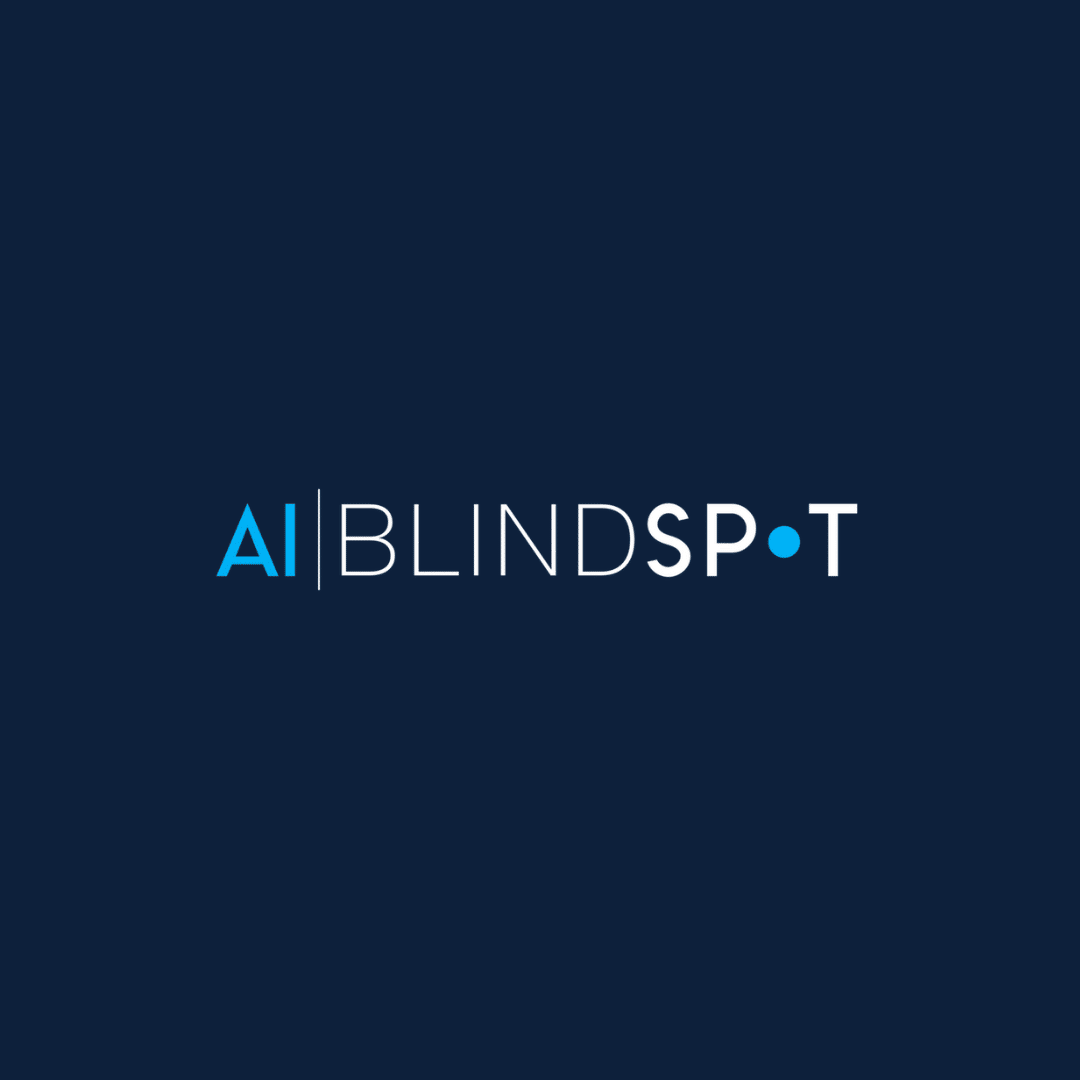 ​
AI Blindspot, (a project of Assembly Program) is a discovery process for preventing, detecting, and mitigating bias in AI systems. Blindspots can occur at any point in the pipeline during the development of a model, from when the model is first conceptualized to when it is built and even after it is deployed.
​
AI Blindspot aims to stimulate discussion and deliberation about the pitfalls of AI systems. AI Blindspot has a 1o step discovery process that helps organizations spot and address unconscious biases and structural inequalities that can lead to unintended consequences when deploying AI systems.
​
​
---
A WORD FOR BLACK WOMEN IN DATA
I shared this on socials last week but it DESERVES repeating.
I'm a recovering perfectionist.
My Black woman self has been conditioned to believe that if it's perfect, I'd be seen + accepted as an equal. That's lies from white supremacy and rooted in anti-Blackness.
Love being flawlessly you and accepting you flawlessly, sis. Remember that you are a gift.
Go have a great week, thank you for coming to my TED talk and before I let you go, there's one more thing I have to share...
Black Women in Data Summit is BBAAACCCKKKKK!
September 23-24, 2023
ATL | Online
Early Early Bird Tix Available NOW til Feb 15th
$399 In-Person | $79 Online
​
​
And sis, join as a BWD Annual member ($350 investment)! You'll get a complementary tickets to the BWD Summit 2023 and we'll add 3 virtual tickets to our sponsor-a-sis pool. BWD Annual also gives you free access the conversations, worksheets, resources and other BWD events. We're gonna thrive in this data industry together. First monthly BWD Community event of 2023 is happening January 29th -- "Saying NO to Unpaid Work". I'm sharing all the tea I've got on how I say 'NO' and don't feel (as) guilty about it.
Daily-ish rest routine suggestion: Clear your mind by listening to the sounds you can create on the Atmosphere app -- it's free, btw. They offer a variety of environments from beach to east Asian that you can find the combination of sounds to sooth your active mind. Set it for as minutes as you need to relax and restore.
Follow us on social
​
​
---
UPCOMING EVENTS
​
​
Data Conscience Book Tour | Women in Data
​
The first stop of my book tour will be with the ladies of Women in Data (WiD) on Wednesday, January 25th. I'm so excited to be able to make an appearence for their book club, and to discuss the topics of Data Conscience with their members.
The Women in Data book club is an opportunity for WiD members to come together every month to discuss books focused on data, feminism, diversity and more.
There's still a few spaces available to book me for an apperence during this leg of my book tour. Both in-person and virtual opportunities are available. Click the link below to join!
​
​
​CLICK HERE to grab your copy of my book, Data Conscience: Algorithmic Siege on our Humanity!
​
---
LAUGHING IS GOOD FOR THE SOUL
Stay Rebel Techie,
Brandeis
​
Thanks for subscribing! If you like what you read or use it as a resource, please share the newsletter signup with three friends!
​